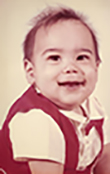 My Story
---
The Beginning
When I was one day old, I was adopted by an amazingly loving mother and an abusive, alcoholic father. To minimize the physical, mental, and emotional abuse, I spent more and more time on the streets, where I found other youngsters who came from broken homes. We began using drugs and alcohol.
I later began selling and manufacturing illegal drugs. In 1995, I was arrested for several felony drug offenses, and I was later sentenced to two years in state prison.
---
Into the Abyss
During my first night at Folsom state prison, me and 10 other inmates were walking to the cafeteria for dinner when we saw an 80-foot long trail of blood. An inmate had been stabbed, and his life blood was a horrific reminder of the brutality of prison. Bullet holes lined the concrete walls, and a sign in the cafeteria conspicuously read "No warning shots fired." Welcome to Folsom state prison.
One month later, my mom died, and I never got to see her. Five weeks after that, my wife left me—at the lowest point in my life. I was now in the deepest part of the abyss. It was the culmination of decades of poverty, abuse, low self-esteem, poor decision-making, and my severely flawed values.
I was extremely depressed, had no energy, and ate very little for over five months. For the first time, I thought about the purpose of my life. I had no useful work experience, a felony criminal record, and only a high school education. Did I even have a purpose in this world?
Life teaches us some of the best lessons during our darkest hours. Life was beginning to tell me my purpose – it was telling me that I needed to use my skills and talents to do good things in life, and not use them to commit crimes.
---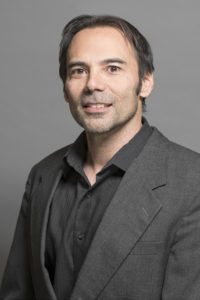 Transformation and Redemption
Shortly after my release from prison in 1998, I learned the biggest lesson: the worst prisons aren't made out of concrete and steel. The worst prisons are the mental prisons that ALL of us construct in our own minds. These mental prisons are the negative and self-defeating beliefs and mindsets that we all develop in life. Fear, low self-esteem, hopelessness, racism, bias, negativity, procrastination, drug and alcohol abuse, guilt, shame, violence, and poor communication are just a few examples of many mental prisons.
I had incarcerated myself in the mental prisons of anger, negativity, and low self-esteem, all of which led to countless bad decisions in my life and ultimately led to my incarceration. This realization was the beginning of my transformation and my journey to redemption.
For the most part, I was able to conquer these mental prisons. In 2003, I got my BA in Technical and Professional Writing. I went on to get my Master's degree. I worked as a technical writer  on software development, medical device development, and pharmaceutical operations teams at some of the biggest companies in this country. In 2017, California Governor Jerry Brown granted me a full and unconditional pardon for the felony drug crime that resulted in my incarceration. I reached many milestones on my journey to redemption, but my biggest accomplishment was escaping from these mental prisons.
Although I had a great career in the technology sector, something still wasn't right. I liked the writing aspect of my job and working with people, but the work became unfulfilling. I realized that I wasn't being authentic and living a life that was congruent with my innate talents, gifts and passions.
---
A New Beginning
I knew I had to do something that I'm truly passionate about that would allow me to use my innate talents and gifts. And that's when I realized my higher purpose in life: be authentic and share my story of transformation with the world, and teach other people and companies how to overcome their mental prisons and reach their full potential.
Do you need help discovering your true passions and purpose in life?
Do you feel like you're not living a life that's congruent with who YOU really are?
What mental prisons are stopping YOU from reaching your full potential in life and achieving all of your dreams?
What self-defeating mindsets are stopping your company from reaching its full potential?
Contact me and let me help you reach your full potential and start achieving those dreams.
---
Education/Qualifications
My experiences in prison, academia, corporate America, and life in general have given me many unique perspectives and helped me develop the tools and techniques to help other people find their purpose in life, live a life that's congruent with who they really are, and overcome their mental prisons.
I also have my International Coaching Federation (ICF) coaching credential. The ICF requires all ICF coaches to meet and follow rigorous education, training, and ethical standards.
Education:
Certificate in Life and Work Coaching, University of California Davis
MA in Instructional Technologies, San Francisco State University
BA in Technical and Professional Writing, San Francisco State University